Discover how mentor texts can be used in your classroom to build capacity for goal setting with students.
Read alouds in the growth oriented classroom are a powerful way for students to learn how to set goals and create a plan for achieving them.
Teaching by way of a mentor text helps learners to see how people who set and achieve goals demonstrate perseverance and grit through the process.
Goal setting is not easy for everyone. In addition, our friends may feel defeated or overwhelmed when they set goals and think of the stamina and grit needed to achieve them.
Using a mentor text enables students have a common language to use in their own experiences when facing obstacles and success. It creates an opportunity for our students to identify and analyze characters' strengths and weaknesses.
A mentor text also creates a safeness for them to be vulnerable while looking deeply at a character and later identifying the same traits and experiences within themselves. For example, my student who was struggling to demonstrate an understanding of adding and subtracting 10's to a given number said to others in his small group, "If Ping didn't give up, neither will I, I know I can do this if I just try again!"
There are so many awesome goal setting mentor texts, here is a peek at some of my favorites! I have ordered them as appropriate for our youngest to oldest elementary students.
Note: This post contains affiliate links. This means I receive a small commission if you choose to make a purchase through one of the links, which helps keeps my blog running effectively. Full disclosure here.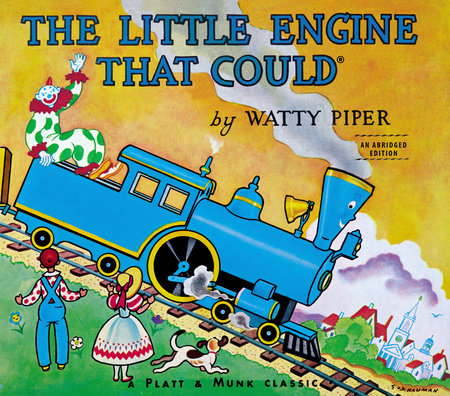 The Little Engine That Could is a tale of persevering against the odds! The story of a train filled with toys and gifts for little boys and girls that breaks down before reaching the children. After asking several passing trains for help over the hill, a little blue train agrees to help the stranded toys. Even though she is small, the blue train tries her best to bring the toys to the children on the other side of the hill. A classic story for children, introducing the theme of perseverance in the face of difficulty. "I think I can, I think I can."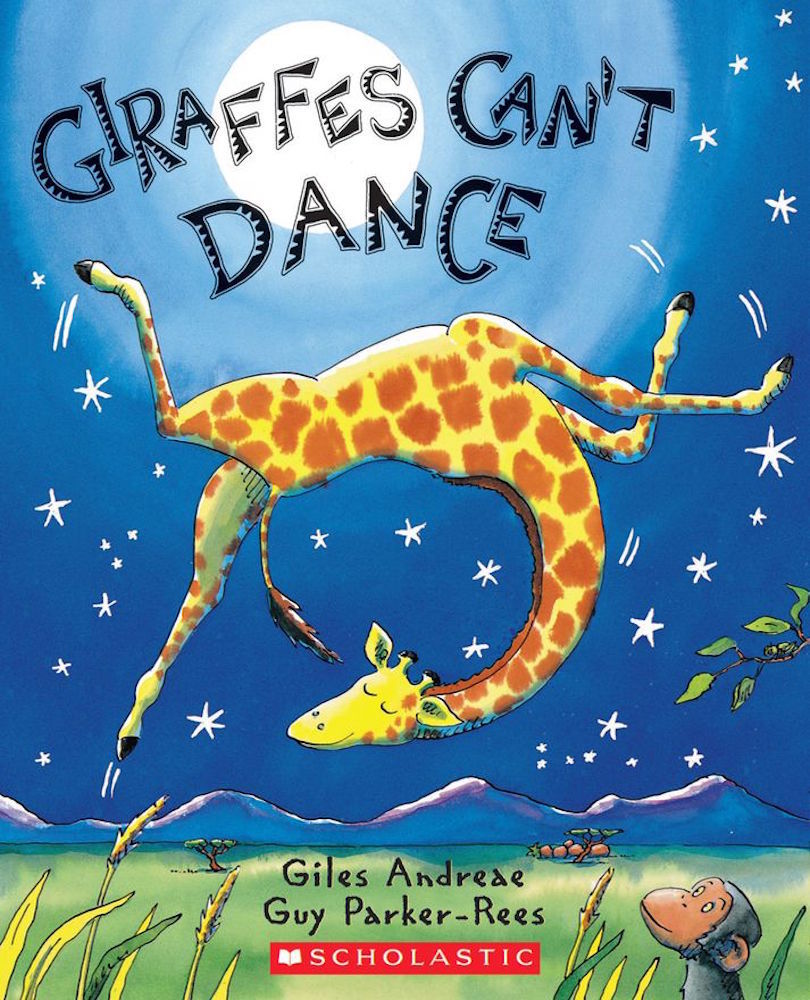 The book Giraffes Can't Dance is perfect to teach students the difference between I can't and I can't YET. Gerald the giraffe longs to dance, but his legs are too skinny and his neck is too long. Gerald learns that you shouldn't listen to others when they tell you that you can't do something. You should find your own way of accomplishing it. He learns that "we can all dance when we find music that we love."
In Amazing Grace the main character Grace's imagination thrives when it comes to stories. One day her teacher tells her that class will be performing the play Peter Pan. She is excited in her mind to become Peter Pan, but her classmates tell her it is not possible because she looks nothing like Peter. When she goes home her mom and Nana help her realize "I can be anything I want, I can even be Peter Pan."
The realistic fiction story A Chair for My Mother teaches readers lessons in hard work, empathy and appreciation. After their home is destroyed by a fire, Rosa, her mother, and grandmother set a goal to get a new chair. A vivid depiction of chipping away bit by bit to meet a set goal as the Rosa and her mother get a big jar and would fill it with coins everytime they got some. The jar finally got full, then they all went chair shopping and bought a really comfortable chair for all to enjoy.
In Ruby's Wish, Ruby is unlike most little girls in old China. She courageously pursues her dreams to attend a university when she grows up instead of aspiring to get married like expected. Ruby is young girl who's full of ambition and is rewarded her hard work and courage.
This book might be my absolute favorite read aloud ever! The Empty Pot is a true testimony of perseverance and honesty. When the emperor proclaims he will reward his kingdom to the child who grows the best flowers in a year's time, Ping plants his seeds and tends relentlessly to it everyday determined to get his plants to grow. At the end Ping goes to the Emperor with nothing but an empty pot. His embarrassing failure is turned triumphant in this satisfying tale of honesty rewarded.
She Persisted 13 American Women Who Changed the World shows readers that no matter what obstacles may be in their paths, they shouldn't give up on their dreams. Persistence is power. This book has an introduction to 13 women who "persisted"—such as Harriet Tubman, Nellie Bly, and Sonia Sotomayor—the author details the many ways that women have refused to take no for an answer. Instead, they carefully pursued lofty, inspiring, and purposeful aims for the betterment of themselves and others.
Rather than offering a more in-depth history of any single figure, this book explains the meaning of persistence and places it in a positive light. This book would be a perfect way to help students discover a persistent person to study for a grit research project.
The Bee Tree stars a young girl named Mary Ellen that is spending time with her grandpa. Her grandpa likes to read but Mary Ellen gets bored with reading very quickly. Grandpa then suggests they go hunting to find some bees. While the grandpa and Mary Ellen start chasing the bees, different people from the town decide to join in. At the end of the story Mary Ellen makes a discovery of her own: Sometimes, even the sweetest of things must be worked for as they may not come easily, you have to pursue them.
In the book Salt in His Shoes: Michael Jordan in Pursuit of a Dream readers will learn how Michael almost gave up on his hoop dreams, all because he feared he'd never grow tall enough to play the game that would one day make him famous. That's when his mother and father stepped in and shared the invaluable lesson of what really goes into the making of a champion — patience, determination, and hard work. This story is about faith and hope and how any family working together can help a child make his or her dreams come true.
In the inspirational true story Sixteen Years in Sixteen Seconds: The Sammy Lee Story readers with be filled with a range of thoughts and emotions as the book ties together several heartfelt issues including blatant racial discrimination, honoring and understanding your parents, and fiercely chasing your dreams. Sammy Lee, a Korean American proves to readers that even farfetched goals can be attained through hard work and determination, but achievement does not come effortlessly as he perseveres to become an Olympic champion diver. A great read aloud for upper elementary students.
Do you have any favorites to add to this list? Leave the title in the comments below so I can check them out!
If you are interested other goal setting and growth mindset ideas and resources be sure to check out these blog posts! (clickable images)
Want to learn more about teaching growth mindset?
>>>click the image to go to the post<<<